The book 'Oath of Karl Marx' is public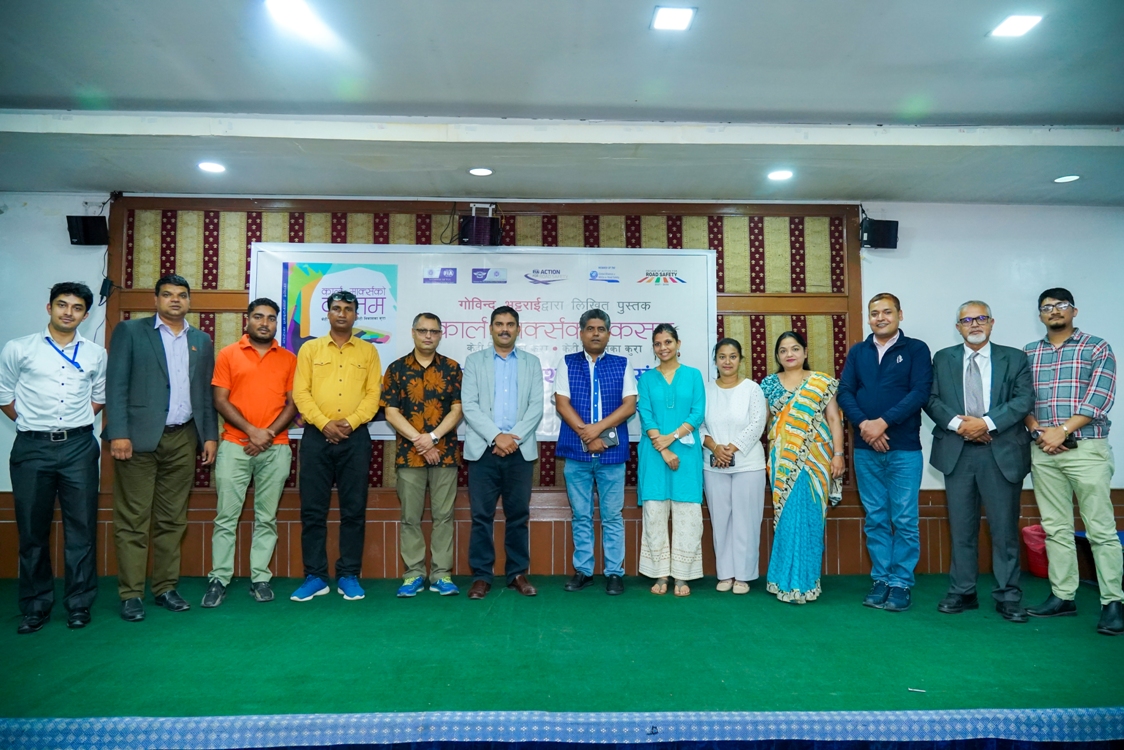 The book, published by NASA Foundation Nepal, was unveiled at a function in Kathmandu.
Joint Secretary at the Ministry of Culture, Tourism and Civil Aviation Tokraj Pandey, NASA Foundation Nepal Coordinator Bhagwati Sedhai, Sports Engineer Ramesh Poudel and author of the book Govinda Bhattarai spoke on the occasion. Similarly, National Road Safety Alliance-Nepal Chairman Yogesh Bhattarai, Infrastructure Specialist Surya Raj Acharya, Former Chief Secretary Lilamani Poudel, Former Governor of Nepal Rastra Bank Chiranjeevi Nepal, Former Inspector General of Police Sarvendra Khanal and others were involved in the interaction.
The book covers topics such as national and international experience in the areas of mobility, roads and transportation, road safety and sustainable urban development.